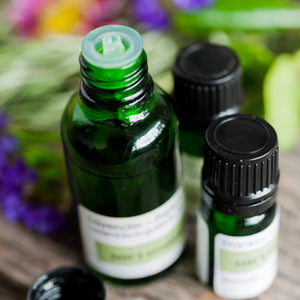 Rosalina
Rosalina oil is another relatively new Australian essential oil, it is beautiful, peaceful, calming and another great offering from the continent of Australia, it most certainly has a place amongst other essential oils Australia and most definitely the rest of the world produces.
Rosalina Oil is excellent for aromatherapists and masseurs, the oil is gentle, it can be applied neat (1 or 2 drops) to the skin, however it is better to use diluted in a carrier oil.
Having such an excellent amount of linalool (35-55%), the linalool content is calming and good for sleep. A massage oil experience with Rosalina oil or an hour or so of experience under a diffuser or oil burner would be beneficial. Combining a massage and then a separate diffuser experience with Rosalina oil should be highly beneficial. 
Rosalina oil also contains 1,8 cineole 20-25% (found in Eucalyptus oils), 1,8 cineole is well known as an expectorant and being great for the respiratory system. Rosalina oil is very child friendly and and a great friend in winter or in strained times.
Rosalina oil can also be used in an air fresheners, body lotions and hand creams (at less than 1%),
Rosalina Oil Cautions
Some people who are allergic to Tea Tree (Melaleuca alternifolia) may be allergic to Rosalina oil. The Tea Tree allergy stems from sesquiterpene hydrocarbon compounds in Tea Tree oil. Rosalina oil (Melaleuca ericifolia) has some similiar compounds, so it is possible the people allergic to Tea Tree oil may be allergic to Rosalina oil.