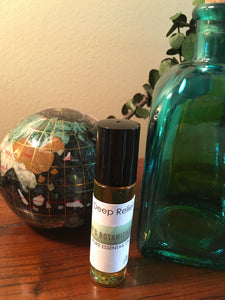 EO Roll On - Deep Relief
Pure essential oils formulated to use for massage after activity. Peppermint, Wintergreen, Copaiba, Helichrysum, Hops, Lemon, Palo Santo and other essential oils each play an integral role in this blend.
Muscle & Joint Roll-on
An invigorating and energizing scent, and offers a convenient method of application for forehead, temples, and neck anytime, shoulder, knee, anywhere it's needed.
Handy handbag size, Convenient application, anytime, anywhere. To relax and ease tired muscles and joints. Useful after sports activities, or when those muscles and joints feel the need.
Safety - AVOID CONTACT WITH EYES, IF YOU DO WASH OUT THOROUGHLY WITH WARM WATER. DO NOT RUB. KEEP OUT OF REACH OF CHILDREN. FOR EXTERNAL USE ONLY