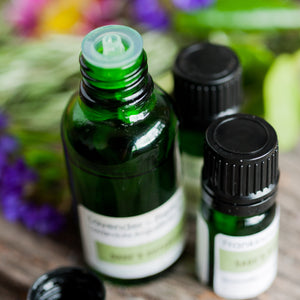 Kunzea
Kunzea essential oil is probably Australia's next essential oil wonder.
Its properties have been highly mentioned and promoted by world renown aromatherapist Dr Daniel Peneol.
Kunzea essential oil is great for irritated red spots on the skin, it is a known antiseptic, it is fantastic for tired joints and muscles.
Unlike Tea Tree oil, its aroma is very pleasant, it is almost always compared as 'a smell of the Australian bush'.
Aroma - A pleasant, fresh, with some spicy undertones
Benefits - Amazing for quick soothing relief from tired muscles and joints.  Its great for dry, flaking, itcy skin.  Relief from stress, anxiety, nervous tension and mental exhaustion.  Relief from arthritis, rheumatism, muscular aches and pains, insect bites, and insect bite inflammation, symptoms of influenza.
Blends - Eucalyptus varieties, Fragonia, Lemon Myrtle, Rosalina and Tea Tree or Sandalwood
Precautions -  Kunzea essential oil is non toxic, non irritating, sensitive skins should do a skin patch test.  Keep out of reach of children, store away from direct sunlight, store below 30 degrees.  Avoid during pregnancy.