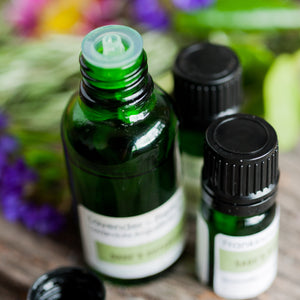 Myrtle, Honey
A magnificent, wonderful, uplifting, honey and lemon essential oil.
One of the rarest yet best essential oil, Honey Myrtle essential oil is lemony similiar to Lemon Myrtle essential oil, but it differs with an absolutely beautiful, warm honey note. For many people this oil is superior to Lemon Myrtle. It is great in an oil burner or in body products, it is uplifting, fresh and wonderful.
Aroma - Pleasant, delicate, fresh, uplifting lemon, honey aroma, sunshine plus fresh air, pleasant for men and women.
Benefits - Clear and focus the mind, assist concentration, uplifting, relaxing, calming, relief for mental stress, relief for high pressure workers, students, switching off from pressure situations, anti-depressive, soothes hypertension, aids happiness, removes bad room smells, calms noisy children.
Uses - Diffuser, Soaps, Air Freshener, Massage Oil (5drops in 100m, carrier), Creams and Perfumes
Blends well with Blue Cypress, Emerald Cypress, Eucalyptus varieties, Nerolina, Niaouli, Rosalina, Sandalwood or Tea Tree
Precautions - Do not use at a rate greater than 1% in body products, as skin sensitisation may occur. Keep out of reach of children, store away from direct sunlight, store below 30 degrees.