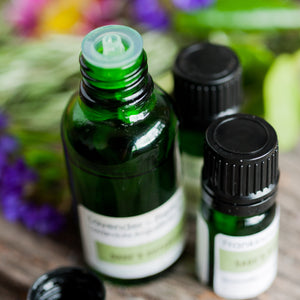 Erigeron
Erigeron (Fleabane) oil, USA
The water-white to pale yellow colored oil presents a sweet-fresh-spicy basil-like top-note. The base-notes are winey-herbaceous and sweet like powdered Licorice. It also resembles Moroccan Chamomile with a Verbena freshness and an ethereal ambra-like undertone. 
It is used in perfumes, perhaps because of its complexity and amazing tenacity.
Erigeron blends well with Cardamom, Cilantro, Coriander and Citrus oils adding enigmatic nuances. 
Erigeron is produced almost exclusively from wild plants in the USA. It is commonly referred to as Fleabane and Mare's Tail.