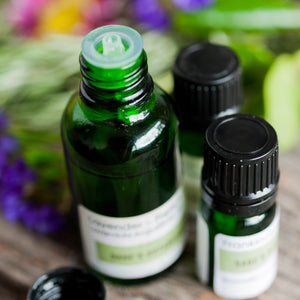 Damiana
Damiana oil has a sweet, earthy, light aroma. Mexican folklore claims that Damiana was one of the key components in original margaritas. Today, aromatherapist say Damiana oil can aid in reducing pain, easing anxiety, and soothing digestive problems. 
Expensive as producer pays high prices for this herb -  as it takes priority in a particular liquor production
I ordered just a small vial sample and was over the moon!  
Batch specific GC/MS report our Damiana essential oil is available. Request in notes during checkout to include it with your order.

Aromatherapy use: antiseptic, anti-spasmodic, anti-asthmatic, anti-anxiety, aphrodisiac, astringent, depression, diuretic, emmenagogue, exhaustion, headache, impotence, immune stimulant, nervine, nervous system tonic, PMS, reproductive system tonic, sexual dysfunction

General use: Oil diffusers, potpourri, bath oil, bath salt, bath and shower gels, massage, spa treatment oils and creams, soap and candle making

Contraindications: Use sparingly.  Not for use when pregnant, breastfeeding, nor with young children.  Avoid by those with history of psychosis.