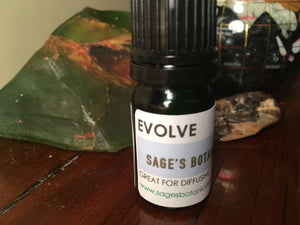 EO Blend - Evolve
This pleasant scent features Lime, Woods and Evergreen oils. Aromatherapy experts agree these oils produce favorable moods when diffused. It is clean and woodsy with sweet-soft dry outs. Faint notes of Patchouli, Cedarwood, and Palmarosa lend complexity and class. Other fine nuances are provided by unique essential oils like Thyme and Juniper.
 Evolve your mood to something beyond space and time
Pure EO - Great for diffusing!